Use Challenges to set goals, motivate yourself, and challenge your friends! You can track your results and compare them to the other members in the MapMyRide community. Prizes are given away for certain challenges so hurry up and join one today!
Built with Chocolate Milk
Build your best self by tracking your workouts and recovery chocolate milks between April 22nd and June 16th. You just might win a $1,000 Under Armour gift card!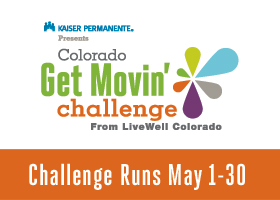 Colorado Get Movin' Challenge
Get movin' for 30 minutes each day for 30 days in May to make Colorado the most active state in the nation! This year, all cities and towns in Colorado will be competing to be named the biggest mover. Only Colorado residents may participate.
Bay To Breakers Challenge
Join the 5-week Bay to Breakers Challenge starting April 15 to track your workouts and run or walk 12 km each week to win prizes! You'll be ready to run through San Francisco with the ape and thousands of costumed runners on May 18.