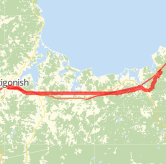 Duration
2:33:43
Calories Burned
1907 kCal
09/10/2012
Activity

Bike Ride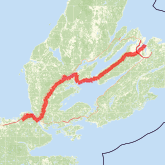 Duration
8:18:29
Calories Burned
4496 kCal
09/09/2012
Activity

Bike Ride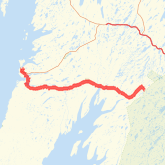 Duration
3:57:52
Calories Burned
2145 kCal
09/08/2012
Activity

Bike Ride


My goal is to ride across Canada and raise over $7,000 in donations for water projects in Haiti.
Whenever I see an adult on a bicycle, I have hope for the human race. ~ H.G. Wells Imagine that. One adult on a bike contributes to the betterment of humanity, simply by generating hope. I have taken this idea very literally – to some with audacious abandon; to others, purposeful poise. My name is Jeff Glen and I aim to ride across Canada to raise "a dollar a kilometer" towards water projects in Haiti.
Jeff has no personal details.
Gear Tracker
You haven't added any gear yet.