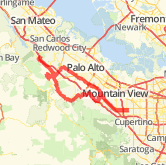 Duration
2:45:00
Calories Burned
3287 kCal
02/16/2013
Activity

Bike Ride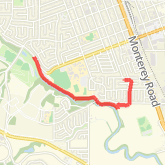 Duration
7:54
Calories Burned
90 kCal
11/22/2012
Activity

Bike Ride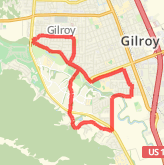 Duration
43:00
Calories Burned
364 kCal
09/13/2012
Activity

Bike Ride




Awarded for completing the Ride 100 miles on 07/10/2012
My personal goal for now is to prepare myself (mentally, physically, and from an equipment standpoint) for an 80 mile ride by the end of the year.
Hi all - I am new to biking in general... mostly started to start getting back into shape, however I am really beginning to enjoy it for more than the health benefits! I have four children and regularly have one of them with me on my rides. We are starting slow, with our longest rides in the 10 mile range right now, but as I am developing technique and stamina, those are beginning to lengthen...
Gabriel has no personal details.
Gear Tracker
You haven't added any gear yet.