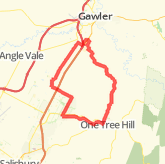 Duration
1:13:45
Calories Burned
1036 kCal
12/05/2014
Activity

Bike Ride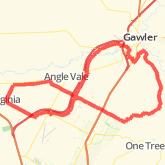 Duration
1:59:09
Calories Burned
1891 kCal
10/03/2014
Activity

Bike Ride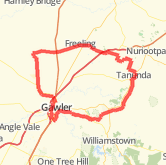 Duration
2:49:27
Calories Burned
2950 kCal
09/26/2014
Activity

Bike Ride




Don't ride alone. Join the Gawler Wheelers !
Gawler Wheelers Info The Gawler Wheelers are a road cycling group based in Gawler, South Australia. A regular Social Group Ride is held every Saturday morning. Facebook https://www.facebook.com/groups/210163156066987 Adelaide Cyclists https://www.adelaidecyclists.com/group/GawlerWheelers Strava https://www.strava.com/clubs/GawlerWheelers Twitter (Historical) https://twitter.com/GawlerWheelers Google+ (Historical Photos and Video) https://plus.google.com/116433492952159342133
Gear Tracker
You haven't added any gear yet.